Hello dear readers. Do you or someone you love struggle with ADD, ADHD, APD, or any type of Speech and Language difficulties? Do you or anyone you know need help with short-term memory or sensory integration? Our son has struggled with language difficulties his whole life. We were blessed with the opportunity to review
Forbrain
from Sound for Life LTD.
Sound for Life LTD is a Hong Kong based company. They are committed to helping children and adults with various needs. These are those whom have difficulty with attention, memory, speech, understanding (comprehension), and processing sensory information. Sound for Life LTD's mission is to enhance these cognitive abilities.
Their product
Forbrain
is a headset designed for people with attention difficulties, Speech and language problems, or poor memory. It can be used with anyone ages 3 to adult (although the younger ones do need supervision). Forbrain "enhances language and learning by improving attention, concentration, verbal working memory, and short-term memory". Just as the company's slogan says, you can "use your voice to boost your brain".
Forbrain
corrects the way you hear your own voice which leads to better speech production.
For our review we were sent a headset device (with Dynamic Filter, Bone Conduction transducers, and High quality Microphone), a USB cable, a User's Manual (with instructions in English, French, Spanish, Chinese, Japanese, ect.), extra condense buds (for the microphone), and an instructional brochure. All of this came well packaged in a hard cover black case. Before you can get started using the device, the internal rechargeable battery must be fully charged. This can take up to 3 hours. Once it is fully charged it is ready to use.
To use the headset you put the wraparound head band behind your neck with the transducers resting on the bone in front of your ears. The transducers sit on your temples NOT in your ears. It is suggested you leave the volume at the preset level. You only need to turn it up or down if the person using it has poor or hypersensitive hearing.
Forbrain
can be used to read aloud (alone or with a parent), when talking to someone else, to tell a story or recite a text, practice singing, and even be used when working with a professional (therapist). It should only be used once or twice a day for anywhere from 10-20 minutes. For those in the senior age bracket it can be used up to 30 minutes in a session. Allow anywhere from 6 to 10 weeks to see any results.
Some benefits of regular, brief daily practice with
Forbrain
are:
1) Helps improve speech fluency, pronunciation, sound discrimination and rhythm (for clearer and more effective communication).
2) Improves your ability to listen carefully and communicate.
3) Helps you improve your short term memory (skills impacted are reading, writing, and chatting).
Our special needs son was the main one we used this with. He did not enjoy wearing the headset at first. He had to get used to hearing the sound of his voice (because when wearing the device your voice sounds modulated). His reaction reminds me of how he doesn't like to look at himself in the mirror. This is not uncommon for kids with Autism. In the beginning I chose to only have him wear it for 15 minutes each day while he read to me. After daily use for a couple of weeks it did not seem to bother him so I up the time to 20 minutes. After a few weeks of use I did notice how he would slow down and try to pronounce his words more clearly. Before using the device we would always have to tell him to speak up when he reads. His tone was much better when he read with the headset on.
It's been about six weeks since we started. He even says he can hear the difference in his voice now. I tried the headset a few times myself while talking to people over the phone. I was shocked at how my voice sounded. My husband wore it once or twice himself. He was shocked at how his voice sounds. He was able to noice he has a speech impediment. Using the device takes some getting used to but with consistent practice you can begin learning what corrections need to be made. Thank you for taking the time to read my review. Other members of the
Homeschool Review Crew
also had a chance to review
Forbrain
. Click on the banner below to read what they had to share.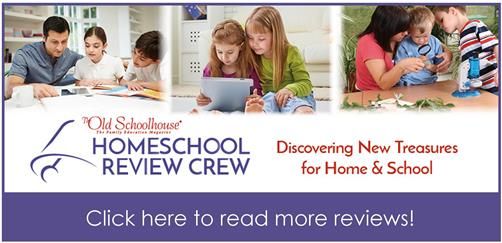 To learn more about Forbrain {Sound for Life LTD} visit them on social media at:


Facebook
Twitter
LinkedIn