The TOS crew had the opportunity to review some educational videos from
Marshall Publishing & Promotions, Inc.
The one we were chosen for is "one of their most popular educational DVD programs" about George Washington Carver.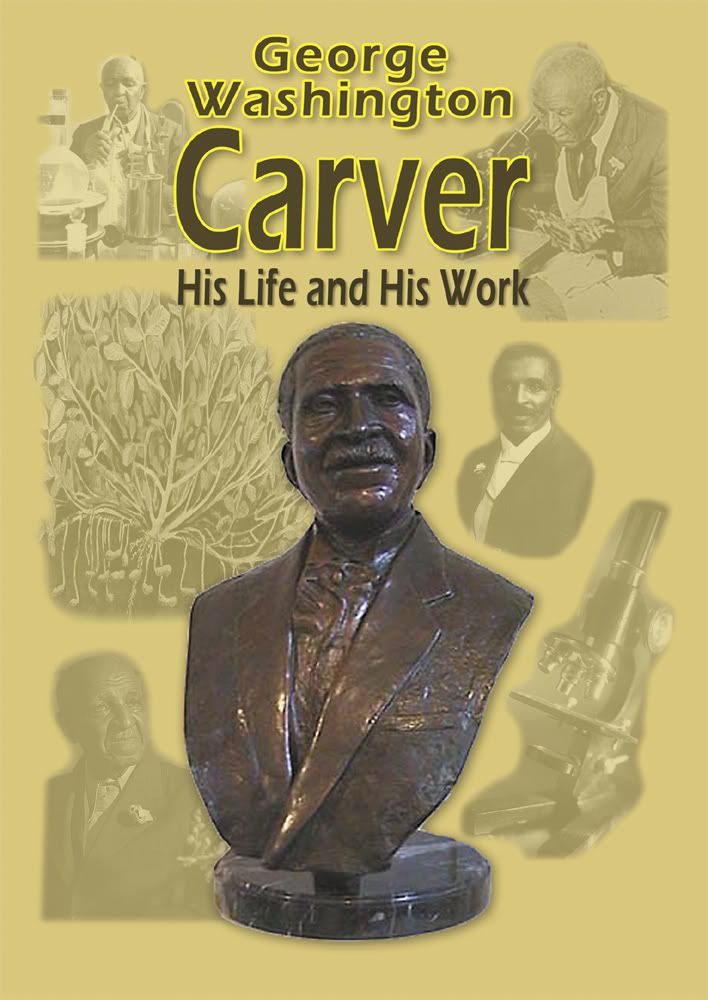 Product Name:
George Washington Carver: His Life and His Work DVD
Video: in color; runs 29 minutes
Price: $19.95
Age Level: 4th grade through Adult
Subject Areas of Study: U.S. History, and American Biographies
This video is about the life and accomplishments of George Washington Carver. In school when I heard of him he was only referred to as the "peanut man". After my son and I watched this video we found out there was way more to know about him then what we had learned. It is an inspirational story of how a poor, uneducated black man became one of the most productive and inspirational forces in society but especially for his ethnic group.
The video can be watched in its entirety or in segments. There are 5 segments and they are:
1. Inspiring Words
2. Early Life
3. College Years
4. Tuskegee Years
5. Final Years
How much do you know about George Washington Carver? Did you know that "George Washington Carver Recognition Day" is celebrated on January 5th? It's the anniversary of Carver's death to commemorate his life and inventions. Do you know how he got the name "The Peanut Man"? He researched and came up with 300 different uses and by-products for peanuts. Some of those uses are peanut oil, peanut butter, cosmetics, dyes and paints, plastics, gasoline and nitroglycerin. Did you know he could draw really well and was torn between a decision to study art or agriculture in college? Did you know he majored in Botany? Did you know he worked with his mentor Booker T. Washington at Tuskegee Institute as a teacher? There are so many interesting things we learned in this video on Carver's life. It was so amazing to see his love for God, His creation, and people.
If you're looking for an inspirational story, or want to teach your kids the true life of George Washington Carver I highly recommend
this DVD
. It features beautiful music, has beautiful sceneries, and great photography that you'll want to watch it again and again. After the description of the video on
this page
you will find a study guide to use as a tool for discussion of what was learned about George Washington Carver. I believe the reason for the recommended age group being upper elementary to adult is because the younger crowd may not be able to sit still through the video. It's more like something you would use to teach students historical facts, have Q and A time, and maybe write a report about. I let my son use the study guide while we were watching the video because he could answer the questions in it better this way.
For my readers I am able to offer 15% discount on your order of
this DVD
. At checkout just use coupon code:
TOSC1
.
Marshall Publishing
also has other educational historical documentaries you can find
here
. You can also visit and follow them on their
Facebook page
. Please stop by our crew page to read more
reviews
from my crew mates and hear about the video (s) they were blessed to review from Marshall Publishing & Promotions, Inc.

Disclaimer:
The views and opinions in this review are entirely my own. I was not paid to write this but received this DVD free of charge to review and give my honest opinion.