Did you know there's a way to combine Scrabble, the Rubix cube, and word puzzles all into a fun game of it's own? You may be wondering what the heck I'm talking about. I want to share with you about a "3D word game puzzle on steroids"! LOL

The TOS Crew received a product to review called the "
Scruble Cube
". It's made by RSV Production, Inc. The Scruble Cube is a "3D word game puzzle that's like scrabble in a cube." The box comes with a cube that has 96 individual rotating letters (with a number for scoring as well), score pad sheets, an hour glass sand timer, and a "Getting Started Guide". The cost of the Scruble Cube is $24.95.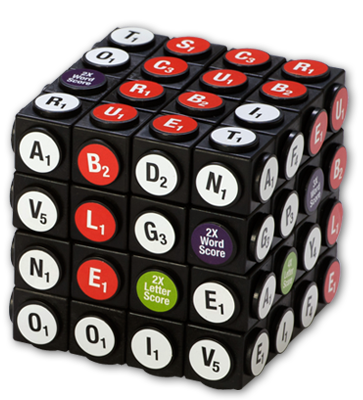 The game is designed for anyone ages 8 and up. If you have a child that's a little younger who can spell at least a 3 letter word he can join in on the fun too. The game can be played alone or for more of a challenge up to 4 players can play at a time. Having more players is one way the timer comes in handy. You can limit the amount of time someone has the cube while the other players are waiting for their turn. Like the Rubix cube the
Scruble Cube
twists vertically and horizontally. The difference is that the object of this cube is not to match colors but to put letters together to spell words. The difference from this and Scrabble is that the words can begin anywhere on the cube. Each player does not have to build on to the word the previous player spelled like in Scrabble. Check out this video to see the Scruble Cube in action.
Wasn't that cool? My son loves watching that video. It's great to know that while your kids are having fun it helps them exercise their brain, and build confidence. Speaking of exercising your brain educators will love the free lesson plans to use with the cube. This is what they said can be done:
"The lessons are designed to help teach math, language, logic, spelling, and science. Each can be adapted to the number of students in your home. The curriculum spans across multiple grades making it a great activity for the whole family." You can click
here
to download their curriculum for free.
Our first impression:
When the box arrived my 11 year old son couldn't wait to open it. We loved the way it looked and the display of the contents inside. It has a cool futuristic look to it. My son, and I all agree the cube looked like a big Rubix cube with button letters that turn. To be honest the cube scared me because it seems so fragile. Turning it is not very easy at first. After some uses it loosened up but it still feels as though it would break apart if you're not careful in how you handle it. I was often reminding my son to be careful how he turned it because he can be a little rough with his toys. Here's him hard at work:
Our overall experience:
We haven't gotten full use of the
Scruble Cube
yet. It's a little complicated for my son to build anything beyond a 3 letter word. He doesn't really understand how to go about building the words on there even after showing and explaining it to him several times. For that reason we haven't played any games where we're competing against each other. We tried doing words with vowels, spelling words from his spelling list, and spelling the symbols from the period table. He really needs more time to get used to it. He got a bit frustrated when it was taking him too long to spell a word. I know it's because of his learning disability. One thing I'm noticing is it's helping with working on some motor skills (ex: his eye and hand coordination). I asked him does he like his Scruble Cube and he says "YES!". We'll just keep working with him on it like we've always had to do with games. He eventually gets the concepts as he emotionally/socially matures.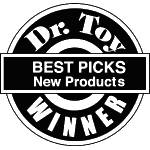 You can purchase the Scruble Cube
here
. It is also available at Barnes and Noble and Toys 'R' Us. You can also learn more by checking them out on
Facebook
. Don't forget to stop by and see what my other
TOS Crew
members had to say.

Disclaimer:
The views and opinions in this review are entirely my own. I was not paid to write this but received a Scruble Cube free of charge to review and give my honest opinion.