Many children struggle learning to read. On the other hand many kids know how to read but lack the skills to comprehend what they have read. This in turn makes it difficult for them to recall facts and answer questions to show what they have learned from what they read. Have you tried program after program to help your child learn to read or enhance his or her reading skills with no success? Here's something that just may appeal to your children.

Reading Eggs
is an online program for children that is fun and interactive. It is designed for beginning or early readers ages 4-8, with another level called Reading Eggspress for readers ages 7-13 who can read chapter books and beyond to encourage fluent reading.
Reading Eggs
makes reading fun and interesting through games, songs, golden eggs, rewards, and activities. "The reading eggs program is all about bringing out the best in each child. It supports each child's learning by offering individual, one-on-one lessons that allow children to progress at their own rate".
The
price
to get started depends on which
subscription
you choose. Monthly subscriptions are $9.95 (side note from site: Refunds are not available for recurring monthly subscriptions. If you choose to cancel, you must do so 7 days prior to your renewal date to avoid additional costs.). A six month subscription is $49.95 (note from site: you can get a special 50% family discount, with any full price 6 or 12 month subscription purchase.). A yearly (twelve month) subscription is $75.00. For any other questions you may have please visit their
FAQ
page.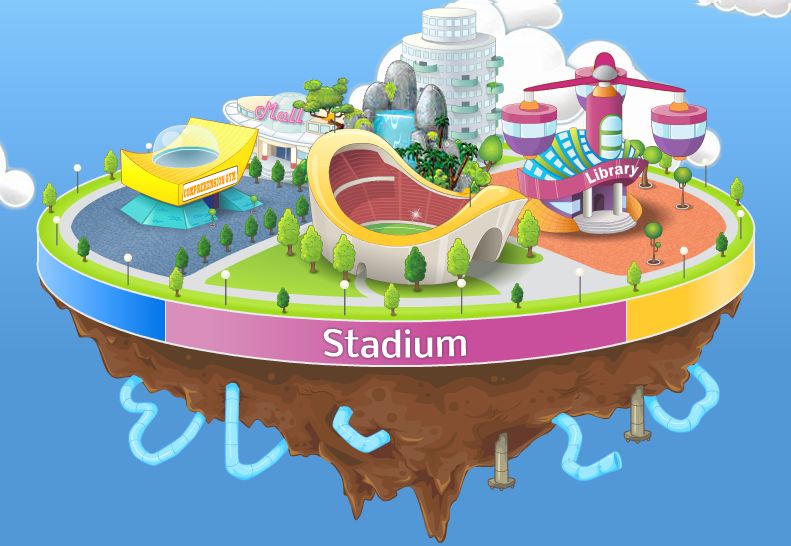 Since my son is already a fluent reader he spent all of his time in the Reading Eggspress section of the website. This "unique learning environment is designed to boost reading and comprehension skills. "This world is perfect kids who already know the basics of reading but who still have much to learn about reading, writing, spelling, and comprehension. The learning focuses on building reading fluency and comprehension, spelling, vocabulary, and a range of writing skills including grammar and punctuation". Upon entering there will be a page that loads up and you will see an image like the one above. There is a spinning world that has a stadium, library, apartment & mall, and comprehension gym to choose from. My son usually heads straight for the library to read a book. He likes getting on here everyday just to pick a book to read. After nearly an hour I have to ask him several times if he's finished yet. He keeps saying "no not yet I'm concentrating". That's a good thing to hear and I love that he enjoys the time he's spending on a learning program.
After your child reads his or her choice of book, there's a quiz to take at the end. They have to pass the quiz in order to get gold eggs and a trading card. The golden eggs are like currency and can be exchanged for games and other items at the mall to decorate their apartment or dress up their avatar. To try out a sample lesson from
Reading Eggs
go
here
.
Reading Eggs
have many products to go along with their reading program. Be sure to check them out
here
.
My son's comprehension didn't improve using this program and he attempted answering questions the best he could on the quizzes at the end of each lesson. He didn't earn enough eggs to do anything or trading cards but that didn't bother him. He enjoyed reading books he had never read before so that's a plus. To hear what others thought of
Reading Eggs
stop by and visit the
crew blog
.

Disclaimer:
The views and opinions expressed in this review are entirely my own. I was not paid to write this but received Reading Eggs free of charge to review, and give my honest opinion.