Hello dear readers. My son loves learning about history. This has been one of his favorite subjects in school since he was in elementary. It was a joy to get an opportunity to review a whole series where he could read about and learn history in a fun way. For the past five weeks our family has been enjoying the
Adventures of Rush Revere Book Series
from
Adventures of Rush Revere #1 New York Times Bestselling Book Series by Rush and Kathryn Adams Limbaugh
.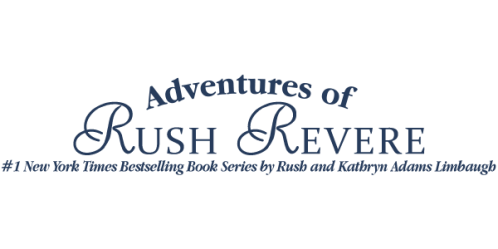 Most people know about Rush Limbaugh who is a nationally syndicated radio talk-show host. He and his wife Kathryn Adams Limbaugh took his love of history, and made
American History
come to life by writing the Adventures of Rush Revere Book Series. Their mission is "to teach American History in a fun, engaging, and patriotic way". Continue reading as I tell you all about how your kids can learn true history all while joining in on an exciting adventure.
I couldn't resist getting some photos of how nicely wrapped the books arrived in that beautiful blue ribbon! It took me a whole day to get around to even wanting to untie them.
The
Adventures of Rush Revere Book Series
is geared toward middle school age children. It has been enjoyed by people of various ages as well. There are five books in the series, and we received all five of them for our review. Each are hardcover with a colorful dust jacket. The titles of the books in order are:
1.
Rush Revere and the Brave Pilgrims
- the characters travel back in time to meet the pilgrims and strangers, experience the Mayflower voyage, and meet some Indians.
2.
Rush Revere and the First Patriots
- the students travel back in time to meet some heroes of history, and experience what it took for the first patriots to become independent from England.
3.
Rush Revere and the American Revolution
- the time-traveling crew travels back in time to the year 1775 to meet the heroes of that time, and experience what it was like to fight for American Independence.
4.
Rush Revere and the Star-Spangled Banner
- one again the crew travels back in time to experience what true patriotism is and learn about our nation's symbols.
5.
Rush Revere and the Presidency
- in this last book the crew travels back in time to experience the early days with the founding fathers, and what it takes to run a new nation.
All the books contain well over 200 pages. There are 10 chapters in each one. A chapter will be around 7 pages or more. The pages are thick and high quality. Inside you'll find colorful photos, historical paintings, maps, and artifacts. There is a
Homeschool Depot
on their website with resources for homeschoolers. There are study guides and activities to go along with each book as well as an answer key. The
Adventures of Rush Revere Book Series
is available for purchase at Barnes & Nobles, iBooks, Amazon, and Books A Million.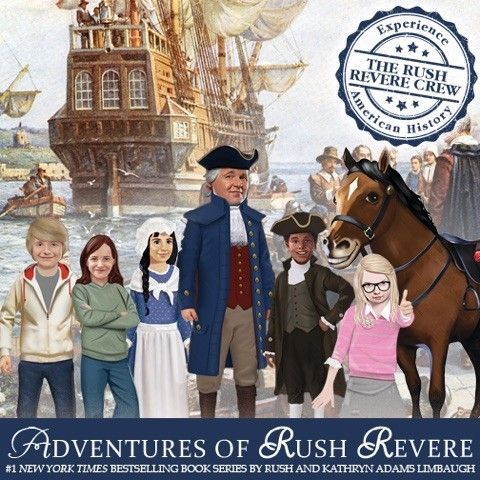 The lead character in the Adventures of Rush Revere is a fearless history teacher named Rush Revere. His real name is Rusty Revere, but is called Rush because as a kid he always rushed to class to learn history. Through reading the book series you'll also come to know that he is a big fan of the famous Paul Revere. Rush Revere is filling in at Manchester Middle School as the substitute teacher in the Honors history class. There he meets some students like Tommy, Freedom, Elizabeth, and Cam. From the very first day the kids noticed Mr. Revere's odd choice of clothing for the time period they were living in. They were really surprised when his buddy Liberty, a talking time-traveling horse showed up.
The story takes place in our modern times. You know this because Rush Revere and the kids are using their cell phones to text and take pictures. They also have laptops. The books in this series are best read in order to get and understanding of the characters and how the story unfolds. As the day's class began Mr. Revere would talk about how exciting it was to learn history. This would lead to a student asking a question then he would take them on a trip back in time to learn more. In order for them to travel back in time the talking time-traveling horse Liberty has to say "Rush, rush, rush to history!" When they want to return he says "Rush, rush, rush from history!".
Each day before or after dinner my family and I would sit together while one of us would read a chapter from a book. There is a lot of humor from my son's favorite character Liberty. He has a crazy sense of humor. The stories are engaging, informative, diverse, and educational. It's a great way to for kids to learn true history with accurate information and not get bored doing so. The
Adventures of Rush Revere #1 New York Times Bestselling Book Series by Rush and Kathryn Adams Limbaugh
encourages them to fight for freedom and justice. Thank you for taking the time to read my review. To hear what other people's thoughts are click on the banner below to read more.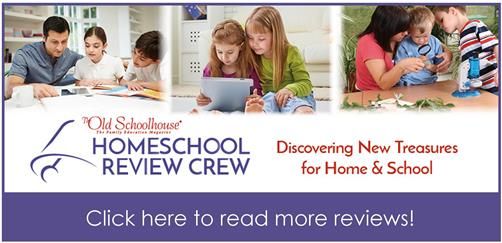 Want to learn more about the Adventures of Rush Revere? Be sure to visit them on these social media platforms:


Facebook
:
Tag:
@rushrevere
Twitter
:
Tag:
@rushrevere
YouTube