Hello dear readers. We are not new to using manipulatives here at Cross Rhodes Academy. We started using manipulatives for math going into our second year of homeschooling. From that point on I noticed that anything incorporating a hands on approach really appealed to my son. I had never come across anything using manipulatives for grammar until our recent opportunity to do a review of the
English Grammar Teaching Method
from
English on a Roll
.

English on a Roll
is a cube-based, fun, effective, multisensory English Grammar Teaching Method. It was created by
Linda H. Koran
in 2001 after an unsuccessful attempt at trying to teach her ESL (English as a Second Language) students. One day at home while down in her basement, she got out some wooden blocks and painted words on each one. She took this to her ESL class and found it worked well with the students.This is how the multisensory structured learning system called
English on a Roll
began.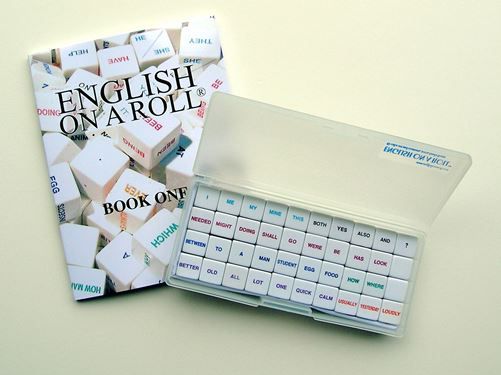 English on a Roll
is a great way to introduce
grammar
to your student whether a beginning reader (K-4th), special needs (like autism and dyslexia), or part of a literacy program. It is great for use with anyone ages 5 to adult, and of various learning levels. Students will "learn to build a wide range of phrases (word groups) and sentences". You don't have to be experienced with teaching grammar in order to implement this
English Grammar Teaching Method
. It can be used by teachers, tutors, parents, therapists, ect.
For review we were sent the following:
- 40 solid, color coded, plastic cubes (in a sturdy plastic case)
- 30 self adhesive blank labels (used to customize the blank cubes)
- 150 page instructor's manual
The instructor's manual comes with teaching tips, lesson plans, and reproducible exercises for each of the 36 lessons covered. It is very important you read the beginning pages before getting started. This will give you the what, who, how, and why of this teaching method. On the first page you'll see a cube guide (shown below). It has all the information concerning the cubes showing the words and their color codes (think one color for nouns, another for verbs, and another for adjectives, ect).
As I mentioned there are 40 cubes in a set. It comes with two blank cubes which can be customized with blank label stickers. It is suggested you use the Avery 5/8 x 7/8" self-adhesive removable labels. There are also two green question word cubes, one black punctuation cube, nine red verb cubes, seven adjective cubes, ect. I'm glad a cube guide (shown above) was included to help to know which cubes to use during the lessons.
Lesson prep is easy and takes no more than 5 or 10 minutes to do. Everything you need to know to do each lesson is laid out in very easy steps. At the beginning of each lesson you are shown what cubes will be needed for that lesson. Thankfully you won't need to use all 40 cubes at one time. Whew! There is also a side note and a list of vocabulary words that will be covered. Following that is the teaching concepts, suggested conversation/games, and last the written exercises that is on the writing part of the reproducible worksheets.
There are 2-3 reproducible pages per lesson. The first 1 or 2 pages are what you use when teaching the lesson. The last page is the written exercise to give the student an opportunity to practice what he or she just learned. The most that it takes to do a lesson is up to 30 minutes a day. The reason behind
English on a Roll
being multisensory is because it "engages 3 main pathways to the brain". It is good for visual, auditory, and kinesthetic learners. Visual learners learn best through what they SEE. Auditory learners learn best through what they HEAR. Kinesthetic learners learn best through what they TOUCH (hands-on). There is a
video demo
on the website showing how it works. Be sure to check that out to see the cubes in action.
My son is more of an auditory learner as well as some hands-on thrown in the mix. When I explained to him that we would be using cubes to build sentences for grammar he was very thrilled I wasn't handing him a workbook to work through.
English on a Roll
can help students learn the fundamentals of English grammar. My son is very knowledgeable about the parts of speech in the English Language so that part was just a review for him. We used this program more to help him build better sentences for his writing.
I'm using this
English Grammar Teaching Method
to complement our current English studies. I found that it was unnecessary for me to have to print out the worksheets for him since he only needs this as a reinforcement to concepts he's already familiar with. Instead I just had him manipulate the cubes and call out his answers orally as we went through the lessons. With our style of homeschooling being eclectic, I like that this
English Grammar Teaching Method
works well with various homeschooling methods and philosophies. I also love that it uses manipulatives and is good for using with special needs children. Those are the top things I look for in anything I choose to do with my son. Thank you for taking the time to read my review. Many of my other crew mates shared their thoughts as well. Click on the banner below to see how
English on a Roll
worked for their students.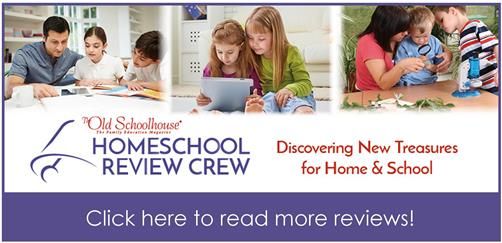 Want to learn more about English on a Roll? Be sure to visit them on social media at:
Facebook:
https://www.facebook.com/englishonaroll/