Hello lovely readers. I'm always on the lookout for faith-based family movies. On any given day that would be my number one choice for us to watch during a family movie night. The movie choice has to be interesting enough for my hubby and 17 year old son to want to see as well. I was recently chosen to do a review of a faith-based movie called
Trust Fund
from
Mapelle Films
.

Issac Alongi
is a class of 1994 Midwest Parent Educators (MPE) alumni. He was homeschooled in the mid-80s from 1st-12th grade. He and his wife Sandra have been in the photography/film business for 21 years. The movie
Trust Fund
from
Mapelle Films
was filmed and produced by Issac while Sandra wrote and directed the screenplay for it.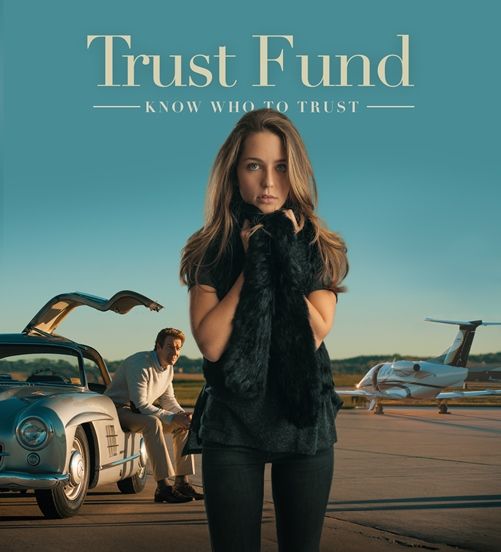 Trust Fund
was shown on the big screens at AMC theatres in Kansas City, MO in Jan. 2016. We used to live out there but did not know about this movie. We were busy packing up to move out of state during that time so it's no wonder why we missed it. For our review, we were sent a digital copy of the movie.
Trust Fund
is a modern-day version of the Prodigal Son story in the Bible found in Luke chapter 15. The difference is that the prodigal in this movie is not a son but a daughter.
Trust Fund
"shows the struggle of loss, temptation, conflict, and betrayal in a family as well as a father's forgiveness". This family like most families has to deal with sibling rivalry, jealousy, and pride.
The main characters in the film are as follows:
Grayson Donahue
- a loving father who wants to give both of his children more than they deserve.
Audrey Donahue
- the older daughter/sister. She is a doer (does everything by the book) type who does everything to try and win her father's approval.
Reese Donahue
- the younger daughter/sister. She's a dreamer/visionary type. She's a spoiled and only interested in going after what she wants no matter who gets hurt in the process.
The Donahue's is a very wealthy family leaving in Chicago. Before I continue let me share that besides some of the Chicago scenery shown, my husband, our teenage son, and I also noticed things we remembered from downtown Kansas City like the Loft, the Metro and Max Bus, the Yellow Cab, and other sites. Now back to the story. At the beginning of the movie, you see the two daughters as little girls with their mother. Time passes on to when they are both adults. Audrey, the oldest is working to show her father he can trust her to run the family business (Donahue Publishing Company) when he steps down. Reese the youngest daughter is an aspiring writer who's only interested in her writing. She does not want to work for anyone including at her father's publishing business.
One day while snooping around in her father's office files, Reese discovers that their late mother had left them a $10,000,000 inheritance. She tried to talk to her sister Audrey about it but she said their father may have a good reason for not telling them about it. Reese is not convinced. She grows tired of her life the way it is and is searching for something more. Eventually, she ends up hacking into the company's account and had her half of the inheritance transferred to a bank account in Italy. Reese packs up in the middle of the night and leaves for Italy to chase after a life she thinks is much better. She felt on top of the world for a while being in love and free to write her book. Things were going great so she thought. After realizing she had made a terrible mistake, and finding herself getting mixed up in a dangerous situation, she had no other choice but to go back home.
Just like in the Bible prodigal story her father received her back with open arms. Her sister was not happy about her getting away what she had done. As the story unfolds an old friend of Reese and her roommate Alley shows up in the picture. Reese later finds herself caught up in a love triangle. Little did she know that her father's forgiveness would help her to learn what it truly means to love. I won't spoil it with all the details so that you can have a chance to watch it for yourself. While the movie is a retelling of the Prodigal Son from the Bible, you won't find anything Christian in the movie. There's no mention of God, Jesus, church, morality, or anything that's of religious in nature.
Halfway into the movie, my 17 year old son made mention of him noticing how the movie was like the story in Luke 15. We all enjoyed the movie and had a little discussion about it afterward. Speaking of discussion
Mapelle Films has designed a 12 page downloadable study guide
for small groups to dig deeper into the themes of the movie. It is divided into 4 parts with corresponding scenes from the movie, scripture, and questions to answer.
It would also make for a great family Bible study.

Mapelle Films

also has a book for girls ages 12+ called
Love Was Near
. "It is meant to be read after watching the movie. It delves into the deeper issues of the story".
I believe in Luke 15 Jesus is not wanting us to just focus on the actions of the prodigal son. Through a closer examination, we see that the older brother has heart issues. Because he's a rule keeper he could not see that his heart was full of arrogance, pride, anger, and envy. When we honestly look at ourselves, we can see how we all have been like the prodigal or had the attitude of the older sibling at some point in our lives. For this reason, we need to humble ourselves before God to let Him teach us what we ALL have to learn from this parable. Thank you for taking the time to read my review. To read what others thought of
Trust Fund
and the companion book
Love Was Near
, click on the banner below to see what my other Crewmates had to share.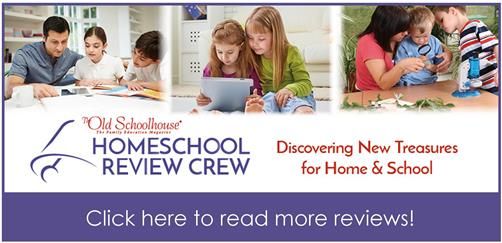 Want to learn more about the Trust Fund movie? Be sure to visit them on these social media platforms:
Facebook
:
Tag:
@TrustFundMovie
Twitter
:
Tag:
@TrustFundMovie
Pinterest
:
Tag:
@trustfundmovie
Instagram
:
Tag:
@trustfundmovie