Hello lovely readers. Everyone needs to eat. You'll starve if you don't :-) In order to eat someone has to cook. Cooking is a valuable skill worth learning. Cooking is not enjoyed by everyone so some people may heavily rely on things like frozen foods or even take-out. We all know these are not the healthiest things to consume day in and day out. The more life skills our high school special needs son learns the more independent he can be. I want to help him learn some basic cooking skills, and getting to review the
Everyday Cooking
cookbook from
Everyday Homemaking
couldn't have come at a better time!
Everyday Homemaking
is a place where
Vicki Bentley
shares with you "practical ideas and tools to help you better manage your household and time". You can learn about time and money saving tips, useful products, family resources, and other things she has learned through the years. Her "desire is to see women succeed as a wife, mother, and woman of God". Vicki is a veteran homeschooling mom of 8 daughters. She and her husband has been foster parents to over 50 children. Wow…what a blessing to have been able to show the love of Christ to so many who may not have known otherwise!
I did
a review of Everyday Cooking back in 2012
and was happy to get another opportunity to review the new revised version of it.
Everyday Cooking
"is a recipe book filled with easy-to-prepare, nutritious, budget-friendly meals". For my review I was sent (just like before) the e-book format of the cookbook. It is now 198 pages long and has a new cover. I got to choose between the red or blue cover. I chose the red since my older copy has a blue cover. The price for it is $15.99
Everyday Cooking
is also available as a print version with a glossy cover (easily wipes clean) and is coil-bound. The price for it is $19.99. You get to choose your choice of color for the cover for this as well.
As I looked through the pages I wondered why I had not pulled this out to use in so long. All of the previous recipes, cooking tips, meal and menu planning, basic measurement helps, sample menus, and shopping hints are still in this version plus so much more. There really aren't photos of the recipes. She shares at the beginning of the book that you can see photos in the food album of their Facebook page (shared below). One thing I noticed in this version that I did not see before is the extra pages in between sections that you can use to jot down some notes. That is great to have for something like: you need to tweak/make modifications to a recipe. There is so much in
Everyday Cooking
that I needed as a new wife. Even a single person just starting out on their own would benefit from it. You will find recipes for just about any occasion. Just look at some of the tasty things my family and I made.
My son's first lesson in cooking was to make Belgian Waffles. I printed the recipe out for him and put it in a page protector so it would not get messy. (The copyright allows for you to do one print out of this e-book for your home.) He was so proud of his waffles. They were pretty tasty. The recipe made plenty for us to eat that day so we froze the leftovers for another meal.
He thought that making waffles was so easy that I convinced him to try making some pancakes for another meal.
He had got a little frustrated at first trying to get the pancakes to form a round shape. After a few tries he got better at how to pour them on the griddle. These too made more than enough for our family size so I froze the rest for another meal. Vicki shares in her book about batch cooking things like waffles, pancakes, and French Toast to have on hand for breakfast in the mornings.
It has been a long time since I made popovers so I had to try her recipe for this. My family loved eating them with butter and fruit spread or jelly. Another way we had them was with sausage gravy.
We had plenty of popovers leftover from the day before. I made the sausage gravy and tried it pour over the popovers.
Popovers are good at any meal. When we had the sausage gravy over them, my hubby and son kept saying "this is soooo good". Breakfast foods was not all we tried.
One day son and I was hungry for a snack. I looked through
Everyday Cooking
for an idea using something we had on hand. We didn't have any salmon in the house to try the Salmon Spread. I really wanted to try it so we substituted canned tuna. It was tasty and satisfied our appetites.
For another snack idea (on a different day) I made this easy chili dip. It was quick and easy. We ate it with a dollop of salsa on top, and tortilla chips. It's even tasty with Ritz crackers!
During one of our fun family nights we all got together to make some homemade Mayonnaise. I have heard about people making their own before but had never tried it myself. Our son read out the ingredients while I laid them out for hubby. Our son read the directions while his dad did the blending. We chose to use the immersion blender to make the mayo. We were amazed at the final product. It tastes so much better than the store kind. We can make all kinds of Aioli from it too. There's another thing you can use that homemade mayo for.
Use that good mayo to make these Savory deviled Eggs. When making boiled eggs I used it as an opportunity to teach my son how to boil water. Afterwards I explained the importance of using cold eggs in cold water as well as why you shock the eggs with icy cold water at the end. The deviled eggs from this cookbook were okay to us. Her recipe has some of the same ingredients that I use but we did miss the sweet pickle relish that I normally put in ours. I like her tips on how to keep the egg yolks from turning green. Look at those pretty yellow yolks.
I thoroughly enjoyed getting another chance to review
Everyday Cooking
. Again I wonder "why haven't I pulled this out to use in so long?" Many of the recipes are things I search for online all the time. I need to get this book printed out so I can make more use of it. It is very handy for everyday use and holidays too. I think I'll make use of the 1-2 Mini-Unit for students with my son. It's good to know it can be used as part of a high school economics credit.
In
my previous review
I shared how Vicki convinced me to get a pressure cooker. A few years ago my hubby bought me one and I LOVE it just as much as I do my crockpots (Yes that's an "s" on the end of crockpot. I have 4 of them of different sizes). I have also switched over to using stainless steal pots and pans. Thank you for reading through my review. My other Crewmates shared their thoughts so be sure to click on the banner below to read more reviews.
Now before I go let me share this with you. Vicki is offering 10% off The Everyday Family Chore System (also reviewed by some of my Crewmates) and/or Everyday Cooking (print or e-book) through Labor Day. The code for you my readers is
TOS10books.
You can apply it to as many books in your cart as you'd like, but you do need to shop first. After doing that apply the 10% discount code (this is due to an eccentric cart function). Hurry now…
offer expires Sept. 5th
.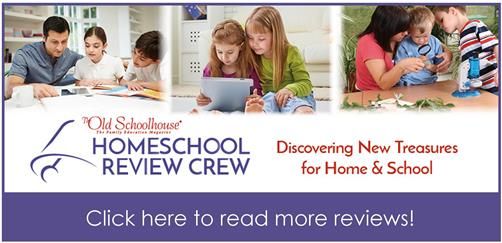 Want to learn more about Everyday Homemaking and see pictures of prepared dishes? Be sure to visit them on social media at:


Facebook
:
Tag:
@everydayhomemaking