Hello dear readers. I have shared with you before that our son learned Latin. He enjoyed learning to read passages of the Bible in Latin. He loves when we read, study, and have discussions about God's Word. A student of the Bible will benefit from learning the original meaning of words in the Greek. We were blessed with an opportunity to review the
Hey, Andrew! Teach Me Some Greek! - Level 2 Set
from
Greek 'n' Stuff
.
Greek 'n' Stuff
was founded in 1996 by Karen Mohs. She creates curriculum for homeschool, Christian, and classical schools. These consist of Biblical Greek series- Hey, Andrew!Teach Me Some Greek!, Classical Latin series- Latin's Not So Tough!, and Bible Studies series- Alone with God. Our son has started learning
koine Greek
with Hey, Andrew! Teach Me Some Greek! - Level 2 Set from
Greek 'n' Stuff
. Check out the FAQ page to
learn what Kione is
.
Hey, Andrew! Teach Me Some Greek! - Level 2 Set
is for students as young as 2nd grade. It can also be used with older students/adults who want to learn the Greek alphabet and basic Greek words. For review we were sent the following:
*Hey, Andrew! Teach Me Some Greek! Student Worktext- is 144 pages, begins with alphabet review then on to learning new vocabulary words. (cost: $18.95)
*Hey, Andrew! Teach Me Some Greek! "Answers Only" Answer Key- this is a smaller text that references the student worktext page numbers and answers for the lessons. (cost $4)
*Hey, Andrew! Teach Me Some Greek! Pronunciation CD- has Biblical Greek, Alphabet song, and pronunciation of the Greek letters (cost: $10)
The
student worktext
is consumable and intended to be used up by one student. Their
copyright
does not allow for you to make copies of the pages to use with more than one student. In the very back you will find the flashcards needed for learning each alphabet and some words. Included are some tips for using them. These cards will need to be cut out and folded in half. To make the cards more durable/sturdy you could laminate them or glue the fronts and backs to index cards.
The inside cover of the
pronunciation audio CD
tells you what page number in (the particular level) the student worktext each track goes with.
Greek 'n' Stuff
also offers a "Full Text" Answer Key (duplication of worktext with the answers filled in), Quizzes and Exams, Flashcards on a Ring (printed on cardstock, cut, and hole punched), and more.
There are 30 lessons. Lessons 1-4 consists of the alphabet review (alphabet was covered in Level 1). Lessons 5-7 consists of the alphabet practice. Here the student has an opportunity to have a little fun while learning through doing some matching, writing the letters, solving codes, and dot-to-dot. Lessons 8-29 consists of learning new vocabulary or vocabulary practice. Lesson 30 is a final review of what all was learned. The lessons are to be done weekly where you complete an assignment daily. On the bottom of each worktext page there is a box with a reminder to practice the flashcards. Consistent (everyday) practice is essential to helping the letters/words that are learned to stick.
My son enjoyed learning the correct way to sound some of the familiar letters that he had been saying wrong all along. First I let him listen through the whole audio CD before getting started with the lessons. I just wanted to see his reaction to it. It's obvious it's geared toward the primary ages by how it sounds. After all he is 17 so I was not expecting him to love it. He did listen to it when necessary to be sure he was sounding out the letters correctly as he went along in the lessons. Each day he did a few pages since they took him less than 20 minutes to complete.
He did not have to make use of the flash cards much after lesson 7. That's because as he reached the lessons with the vocabulary words it was obvious he had all the letters and their pronunciation memorized. Many times he shared with me what he had learned of the Greek letters and their sounds. I believe learning this bit of Greek language will help him in his Biblical Studies for years to come. Thank you for taking the time to read my thoughts. Other crew members shared their thoughts on different products they received from
Greek 'n' Stuff
. Be sure to click on the banner below to learn more.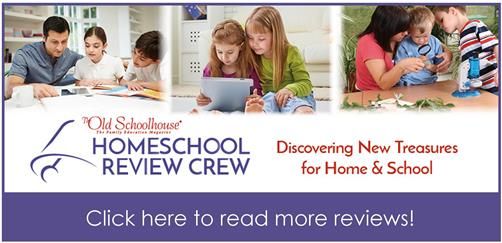 Want to learn more about Greek 'n' Stuff? Be sure to visit them at these social media platforms: