Hello again dear readers. Do you find yourself at awe hearing the stories of those who go into the mission field in another country? I am amazed at what all God is doing in the lives of those who have answered that call. Have you heard of
Brinkman Adventures
? Neither had I until we were introduced to their missionary stories here recently. We were sent a copy of the
Brinkman Adventures Season 4
to review.
Brinkman Adventures
is an exciting radio show based on true, modern, missionary stories that are told through the eyes of the fictional Brinkman family.
Brinkman Adventures
is produced by Beachglass ministries. They are a non-profit, non-denominational Christian organization who are dedicated to inspiring, motivating and facilitating the next generation of Christian world changers. Currently there are 5 seasons with a 6th one on the way. The episode's adventures are action-packed and faith-building. This action packed drama is good for families of all ages, but there are warnings for children under 10 needing to listen with a parent/adult.
The episodes are sold in two different ways. You can purchase them on CD for $31.99. They come in a box with 4 CDs. Another way to purchase is as a download for $25.99. You will be emailed a download link after purchase. For our review we were sent the
Brinkman Adventures Season 4
download. The download comes as a zip-file that will need to be extracted before it can be played. You do have the ability to play the episodes on your phone or tablets. You need to download it to your computer first to extract the files, then sync to your other devices. This is important because you can't extract zipped files from portable devices.
Here you are seeing an episode being played on my laptop. It is through Windows Media Player. Another option could be using a program called RealPlayer.
The only problem we ran into doing it this way was when I needed my laptop to do some other work myself. You see, my 17 year old son was the one listening to these episodes. Daily he was having to use my laptop to have access to the files, and sharing it was not working out the way we had hoped. Soooo I went with the next option. I synced the files for my son to listen to through his tablet or phone. That was a win win. He did not have to wait on me, and I did not have to wait on him
.
As you can see above there are 12 episodes in the
Brinkman Adventures Season 4
. The episodes start at number 37 and goes all the way to 48. Each are around 25 minutes long. You can
listen to previews
on the website. You can also see (in the above picture) that each title has a theme, shows the character featured, and the region they are at. The theme reflects what the main character in each episode learns or experiences.
The episodes consist of "5 hours of high definition, heart-stopping audio-drama". You and your children will "learn about Christian heroes that will strengthen their faith and provide important teachable memories". Some of the stories are about the Brinkman family sharing about the amazing things that happened to them, and other storiess are about other missionaries. They all are sharing the love of Jesus with others around the world. You will hear stories taking place in places like Cambodia, Russia, Congo, and the Middle East. The stories are not all what really happened, but you can read on the website
the real stories behind the episodes
. These stories tell about God's provision as well as lessons on the importance of listening to God, faith, overcoming fear, humility, and perseverance.
My son and I had thought provoking conversations after he would listen to an episode each day. He said his favorite episode was "The Five Guys". In this episode there were 5 guys in the Middle East who all had been having dreams about Jesus. They were taught by a missionary how to be a Christian in a Muslim nation. It would have been great to have a curriculum guide to go along with these episodes. I believe it would have helped my son to think deeper about the lessons he was learning in the process.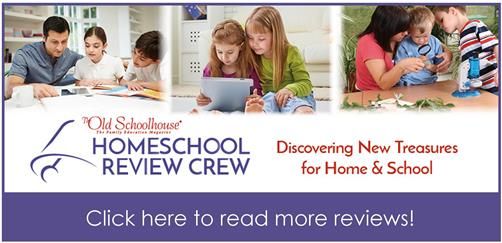 To learn more about Brinkman Adventures visit them on social media at:
Facebook

© Cross Rhodes Academy 2010-2017. All Rights Reserved. All photos, text, personal videos, and other content may not be reproduced or transmitted in any form without the written permission of the blog author.