Hello dear readers. If you have been a reader here for a while, you have heard me say that math is not my son's strongest subject. It was not my best subject in school either. That all changed for me after meeting my hubby in college.
Now we work hand and hand to help our son strengthen his math skills. I love trying programs that aid in helping us with that goal. That's why I was thrilled to receive
CTCMath
's Single Membership to review with my son, and the great part is homeschoolers can get
60% off + 6 bonus months
.
CTCMath
is an online Math Curriculum for grades K-12. This math teaching program was started by
Pat Murray
. He is a homeschooling father of 10, and was a high school math teacher with 31+ years of experience in the subject. Pat has a real passion for helping children understand and succeed at math. His strategy is one where he does not have to take all the time that most school teachers take to teach math concepts. His strategy is to simply "teach a math concept in 4 minutes, and get the kids to practice it the next 11 minutes".
CTCMath has over 1400 animated and narrated math lessons (short video tutorials with clear spoken explanations), interactive questions (that tests how well your child understood the video lessons), and diagnostic tests (helps you see where your child has learning gaps, or if he has mastered the skill). It can be used as a complete curriculum for grades K-8th, and used as a supplement for 9th through 12th grades.
CTCMath
offers Single and Family Membership's. These can be purchased as a yearly or monthly subscriptions. As a homeschooler you can get
60% off + 6 bonus months
. That's 18 month's with a great discount! If you want to try it out before committing to buying anything, you can
try it for free
. For this review I will be talking about the Single Membership because that's what I was given to try out.
Some benefits of using CTCMath are:
* Uses multi-sensory methods that ensue retention.
* Your child (dren) learn at their own pace.
* Videos that are short and to the point.
* Video lessons can be stopped and replayed until your child gets it.
* Great for catching up, keeping up, or moving ahead.
* Membership gives you access to all the lessons from all grade levels.
* Has the option of doing printable math worksheets instead of doing the work online.
* Has automatic grading for the lessons done online.
The program offers math help for high school math in the following courses:
* Algebra 1
* Pre-Calculus
* Calculus
* Algebra II
* Geometry
* Trigonometry
To begin I was sent my login information and link. From there I was taken to the parent dashboard. On the right hand side there is a box with my name in it. I clicked on the edit button so that I would be able to change my password to one that I would easily remember. Going back to the front page of the parent dashboard I was able to add my son as a student. I can also set a passing grade for him in order for him to be able to move on to the next lesson. See the picture below to get an idea of how that looks.
In the Task section I am able to set up tasks for him to do daily (more on that below). Under the Tools section you are able to do things like browse through the lessons, and download a course checklist like this one here.
Another cool feature on the parent dashboard is the Activity Log (see picture below), rewards, and the Weekly Reports. I like that a copy of the Weekly Reports are automatically emailed to me each week in case I didn't remember to go ahead and download them myself.

There is a way for the student to log in from the parent dashboard. This will take him straight to his side of the website. You can see that in this picture.
Now he is able to see the tasks you have set up for him. As you can see right here.


When he clicks on the available task it opens up to the ones that currently need to be completed.

This is what a lesson looks like on the screen when the instructor is explaining how to work out a problem. I like that it shows one problem at a time.
There are diagnosis tests for each section. We did one before he started the lessons and he scored really low. I switched up and had him do the lessons first then take a short (16 questions), standard (24 questions), or maybe a comprehensive (32 questions) diagnosis test afterwards.

I had my high school son work on CTCMath 3 days a week to supplement his Algebra 1 math curriculum. All he needed extra to complete the assignments was a pencil, scratch paper (to work out his problems), and a scientific calculator. I will share with you some of his thoughts about the program.
"I like how they show you in the videos how to work out the problems. When I did not make a passing grade on my work, I was able to go back, and watch the video again. I had a chance redo the lesson to get a better score. Being able to watch it again and again helped me to figure out how the teacher got a different answer from what I got. I did the problems again and got the correct answers."
One last thing I want to mention is this. If you want to see what problems your child missed in the lessons or diagnosis test, you MUST have them download the file while they are still on the web page. Once they go to the next lesson or close out the browser, you won't be able to see the work. These will not be part of the weekly progress reports.
Thank you for taking the time to read my review. I hope you stop by to check out
CTCMath
. Remember that you can as a homeschooler get
60% off + 6 bonus months
, but this only lasts through
November 15, 2017
so hurry. Other members of the
Homeschool Review Crew
also had a chance to review the CTCMath Single or Family Membership. Click on the banner below to read what they had to share.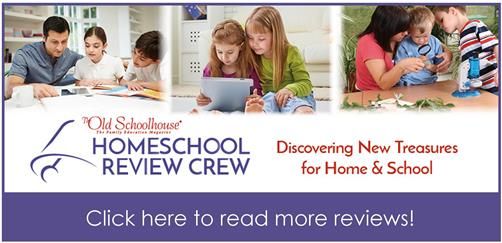 To learn more about CTCMath visit them at these social media platforms:
CTCMath (US and Canda)
Facebook
Twitter
Periscope
Pinterest
Youtube
Maths Online (Australia Only)
Facebook
Youtube

© Cross Rhodes Academy 2010-2017. All Rights Reserved. All photos, text, personal videos, and other content may not be reproduced or transmitted in any form without the written permission of the blog author.