Hello dear readers. The subject of sex has been a very uncomfortable subject for many parents to talk with their tween and teens about. Out of everything we teach our kids about life, sex is one that seems most intimidating. My husband and I grew up in homes where we did not experience having "the talk" in a positive, informative, and comfortable way. We both were raised going to church and the most we were told concerning sex is "it's a sin to have sex when you're not married and you shouldn't be thinking about it" and that was all they said. For the most part we were shaped in our worldview by what we learned at school, our peers, T.V., music, and society at large. We did not want our son to being fed the lies of the culture, so we are discussing
purity
with our teen son through reviewing
Abby Ludvigson's
program, Sex by Design.
Abby Ludvigson
is a role model for tweens and teens because she lived out the purity message herself for over 30+ years.
At the age of 12 Abby signed a pledge
to remain sexually pure until her wedding night. She kept that promise and 23 years later was able to hand her husband that pledge on their wedding night. Abby recognized the
purity crisis
going on in America so in 2014 she created the film series
Sex by Design
for teens. They are "growing up in a time where it is the most challenging to live out a sexually pure lifestyle". Her mission is to "bring God's design for sex to youth and families".
Abby believes "parents are the key to turning the tide of our sexualized youth culture". She doesn't want to replace parents, but to equip and empower them on their journey on the topic of sexual purity with their teens.
Sex by Design
is a curriculum (home study) course designed to be used with boys and girls ages 12-15, however, it can also be used with older teens (I think college age students would benefit as well). The course offers sound Biblical content as well as a side by side contrast of Biblical and secular worldviews about sex. This is such a great program that even well known author Josh McDowell endorses it.
For our review we were sent the whole Film Series set. The Parent and Teen Guidebooks were sent to us through the mail. I was also sent links by email to stream and/or download the videos. The videos are private so I was given the password needed to access the videos. The whole
Sex by Design
set sales for $55. This course is made up of 3 parts:
1.
The Film Series
- Consists of 7 video lessons. Each lesson runs from 20-25 minutes long. It is intended to be watched with parent and teen sitting together.
2.
The Parent Guidebook and Teen Guidebook
- these are designed to help you continue the conversation after you watch each lesson.
They are broken up by 7 topics. The Parent Guidebook is 165 pages. It has a short note from Abby about each topic, Introduction following a Helicopter View chart of the topics, a script of her video presentations, an outline for note taking, and answers to the questions in the teen guidebook, ect. The Teen Guidebook is 112 pages. It has the note from Abby, film outline, and in the back a Bible Study for each segment, as well as the 1st Peter Principle (
1 Peter 3:15
).
3.
Online Resources
- for further study of each lesson in the film series. It's a hub of Biblically sound content by leading Christian authors.
Sex by Design
is not a "sex education" course. It does not teach about the mechanics of sex. It is "a curriculum on how to help teens build a Biblical worldview on God's design for sex and then how to live it out in their personal lives". The topics addressed in this course are:
1)
Plan Ahead
: living pure in a sex saturated culture
2)
Counting the cost
: every decision has a price tag
3)
Dating
: doing relationships God's way
4)
Sex
: God's purpose and plan
5)
Modesty
: God cares what I wear
6)
Pornography
: Its deception and steps to get out or stay out
7)
Secondary Virginity
: running back to God
Abby is very knowledgeable on the topic of sex, and presents the information without sugar coating it, but in a Bible based way. Let's take a look at how the videos are set up. The opening few minutes of the video starts with an introduction into the topic as well as teen interviews.
Next you see the crafting of the wedding rings. My son thought it was really cool getting to see how the rings are actually made. After that it goes into the video segment.
In the video segments Abby appears before an audience of inner city kids (and parents) in Minneapolis/St. Paul. She's knowledgeable, at times humorous, and straightforward.
Towards the end of the segment she addresses the teens only in how to take action. Next she addresses the parents in ways to help their teens. At the end of the segment you are prompted to "begin your discussion using the resource guide". This allows for deeper discussion with your teen about the topic.
Abby encourages parents starting this with tweens to revisit the material after new developmental stages in their life. This is because how he or she perceives it at say 12+ will be much different than he or she may perceive it at like 17 years old.
Expect to see her referring to scripture throughout the segments. I love that we have the opportunity to turn to scripture to hear what God has to say.
There are multiple ways to use this curriculum. Abby says this isn't something that you just watch through quickly. The idea is to watch the material and then the teen discuss issues with a parent to move to a point of taking action. You may spend weeks on a topic especially if you do the "go deep" approach. You could also pick a topic to get the overview of it and then dig in deeper. Another approach is to work with this in a group setting like a church youth group. I chose to watch all of the videos first before presenting them to my son. My husband and I watched the video to parents then the endorsement from Josh McDowell. From there I watched all the videos then each week we watched a video segment together as a family.
We did not take the deep approach with this because we figured it would be best to watch a video or two once a week with our son and have a discussion afterwards to see what was on his mind. Surprisingly he was able to talk about the topic and ask questions too. We have a couple more videos to watch and then we will take the go deeper approach afterwards to help him work through each one to come up with a plan of action. He has taken a pledge of purity, and we bought him a purity ring for his 18th birthday this past weekend (see picture above). He really loves it too. He has always said he wants to get married someday and now I believe this will help him before he gets out there and starts dating. We're glad that we are the ones talking to him about sex instead of the school system. We don't want him thinking of sex in a degrading, distorded, shameful, and disgusting way. Instead he is able to hear the truth about sex being a beautiful, pleasurable, blessed, and holy act between a husband and wife that honors God. This is what our son has to say about the program…
"
At first I thought we were going to watch a documentary or something. Once I saw her talking about sex it felt a little awkward with my parents sitting there next beside me. My parents have talked to me about sex before, but I was not expecting this. I was really shocked by some of the statistics she shared, and there was stuff being said that I had never heard of before. I like how Miss Abby talks. She didn't act weird or ashamed to share what she knows. My parents didn't make it weird either. I would be uncomfortable sitting in a classroom of students talking about sex. I probably would rather talk about it privately. Even though I felt uncomfortable at first, I'm glad we got to watch it at home instead.
"
Thank you for taking the time to read my review. I hope you stop by to check out
Sex by Design
by
Abby Ludvigson
. Other members of the
Homeschool Review Crew
also had a chance to review Abby Ludvigson's Sex by Design program. Click on the banner below to read what they had to share.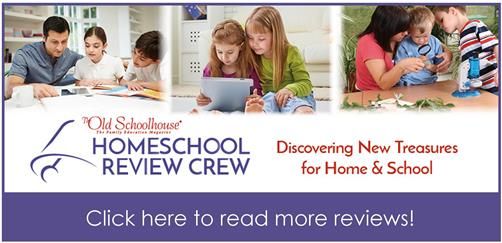 To learn more about Sex by Design visit them on social media at:
Facebook

© Cross Rhodes Academy 2010-2017. All Rights Reserved. All photos, text, personal videos, and other content may not be reproduced or transmitted in any form without the written permission of the blog author.