Hello lovely readers. Let's talk about paint today. I know some mom out there at this very moment is cringing thinking about kids verses paint. There are warning signs going off in her head. She thinks of the furniture, carpets, clothes, ect. that can get ruined as her budding little artist is having a joyful time creating his or her masterpiece. Don't fret mom I have good news for you. Move over messy paint, brushes, cups of water, and coverings for everything in site. There's a
mess free
way to do art thanks to Thin Stix Creativity Pack from
The Pencil Grip, Inc.
Be sure to read through this review to learn more because there is a surprise waiting for you at the end.
The Pencil Grip, Inc.
was invented in 1992 by educational therapist Dr. Lois Provda. This company offers hundreds of unique and innovative products for the home, school, and office. We have never used any of their products before, but I had heard great things about some of them. More and more I became curious as to why their Kwik Stix was loved by many. I was thrilled to learn we would receive their
Thin Stix Creativity Pack
to review.
For our review we were sent the
Thin Stix Creativity Pack
. It is a pack of 24 solid Tempera Paint Stix. This creativity pack can be enjoyed by kids ages 3+. It can be purchased for $19.99. There are 12 classic colors like red, brown, purple, black, and white. Then there are 6 neon ones. These are bright colors like orange, yellow, pink, ect. There are also 6 metalix colors. These colors have a little shimmer to them. These come in colors like gold, silver, and green.
These Thin Stix can be used on poster board, cardboard, paper, wood, canvas, and more. They go on creamy leaving a pain-like finish, but dries very quickly. Unlike other paints it only takes 90 seconds to be completely dry. When you need more paint you just twist the bottom to gain more access to it. It's like using glue sticks. The size of the Thin Stix are perfect for little hands. They remind me of the fat crayons or markers the little pre-schoolers and kindergarteners use.
I did some swatches on white cardstock to show the pigmentation of each color. My camera doesn't show the full effect of some colors (like the shimmer in the metalix). The Thin Stix are not "thin" in appearance like a fine tip pin or skinny markers. The
Thin Stix Creativity Pack
is a thinner version of their regular Kwik Stix. It allows you to paint with finer detail, and provides full coverage to your artwork. Now let me share with you a few ways we tried out our
Thin Stix Creativity Pack
.
My high school son has some pages we printed to use as subject dividers. We plan to put these in his school portfolio that I put together by the end of each school year. Above you see a page he did for his Algebra course he's currently taking.
This next one he did for his Biology course. He said he would have loved to use something like this to paint with when he were younger. Like some children with Autism, he did not like getting stuff on his hands. He hated using bottled glue, and did not care much for using water colors either. This would have been perfect for him. I think the
Thin Stix Creativity Pack
would be a good purchase for parents, Day Care providers, Sunday School teachers, homeschool groups, and school classrooms too.
Who says the
Thin Stix Creativity Pack
is only for kids? I got in on the fun and used them myself. My hubby and I had one of our date nights during this review. We got creative and used a few of the Thin Stix to paint these canvases. We used a combination of dual brush pens and Thin Stix for our creation. Can you tell which canvas the Thin Stix was used on? I think it all paired together nicely.
I also tried using them in my bullet journal. I don't have pictures of that to share. I'm still working on getting it to look presentable. I was able to use it like washi tape on some of my layouts. I'm still working on trying to neatly draw borders around some sections. It would be nice if
The Pencil Grip, Inc.
could make more of these with fine-medium point tips to use when one wants to add more detail to their artwork. I found the bright colors to be good for highlighting some of my words too. There wasn't a heavy bleed through the back of the pages. You especially don't notice any with the lighter colors.
Now as promised (in the opening) I have a special surprise for my readers.
The Pencil Grip, Inc.
has generously offered to allow me to host a giveaway to bless one of my readers. They will provide one of you a
Thin Stix Creativity Pack
of your own. It will be sent to you FREE of charge! Here are the contest rules:
* The contest starts 11/7/17 AM and ends on 11/14/17 at 12:00 AM
* Only U.S. residents can enter to win
* Follow the directions on the Rafflecopter to enter.
* Must sign in with a valid email address to enter (I need to be able to contact you if you are the winner).
* For the winner: Please do not send P.O. Box info. (only physical address is acceptable)
* Winner MUST respond back to me within 48 hours or another winner will be chosen.
* Prize will be sent to the winner directly from The Pencil Grip, Inc.
"With Christmas fast approaching this would be a nice present for the little ones. I hope you take the time to enter. Winner will be chosen randomly. I will announce and contact the winner right after the contest has ended."
a Rafflecopter giveaway
Thank you for taking the time to read my review. I hope you stop by to check out
The Pencil Grip, Inc.
Other members of the
Homeschool Review Crew
also had a chance to review the
Thin Stix Creativity Pack
. Click on the banner below to see what they had to share.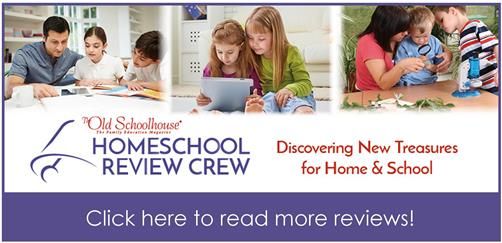 To learn more about The Pencil Grip, Inc. visit them on these social media platforms:
Facebook
Twitter
@thepencilgrip
Pinterest

© Cross Rhodes Academy 2010-2017. All Rights Reserved. All photos, text, personal videos, and other content may not be reproduced or transmitted in any form without the written permission of the blog author.